Enoch Bolles was an Art Deco era illustrator best known for his pin-up cover art for the movie magazine, FILM FUN. The magazine didn't take itself very seriously and initially had comedians on its covers, but from 1923 Bolles was painting sexy, fun-loving, voluptuous pin-up girls in different states of undress, much to the joy of the male readership I'm sure. By 1943 when the magazine fell foul of the Postmaster General's campaign against "salacious" material, Bolles has painted 200 covers for FILM FUN.
By today's standards Bolles' provocative pin-up are pretty tame. They're quite quaint actually, have a look at some of them after jump. Depending on the tolerance of your coworkers, the covers may be NFSW.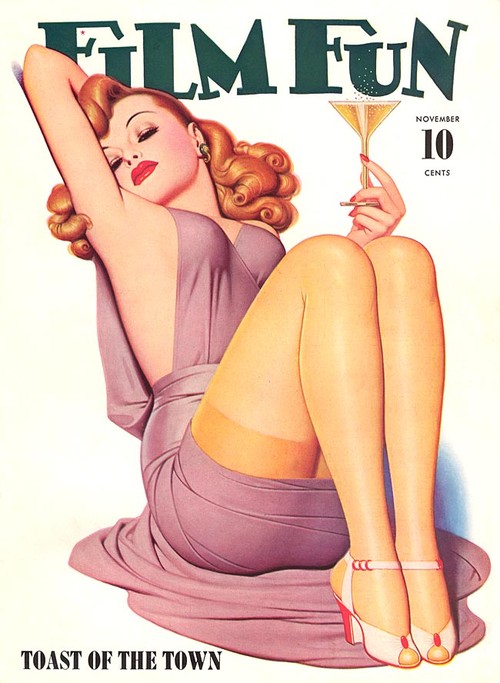 You can see more of Bolles' work at Magazineart.org. Aside from FILM FUN, Bolles painted some 300 covers for other pulps such as Stolen Sweets, Gay Book, Titter, Cupid's Capers, Tattle Tales, and Gay Parisienne. Emotional problems cut his professional career short in 1943 and it is rumoured that he spent his last days in an insane asylum. He died in 1976, aged 93.