Volcanoes have a fiery temperament. The aurora borealis paints the sky a pretty colour. Mix them both together and the sight will take your breath away.
Two photographers were at the right place and right time when the two phenomena met, and captured the most amazing images. Recently James Appleton, a Cambridge University graduate, was in Fimmvörðuháls, a pass between the Eyjafjallajökull and Mýrdalsjökull glaciers. Despite the inhospitable weather and warnings from local guides, he trekked to within 100ft of the volcano. Another photographer Albert Jakobsson also braved the biting temperatures in April to document the eruption, and was just about to leave when the aurora borealis occurred. They both captured the vibrant reds of the flowing lava set against the electric blue sky and green aurora.
The images are really incredible. See them after the jump.
James Appleton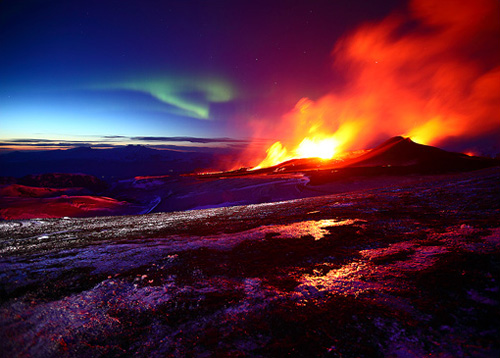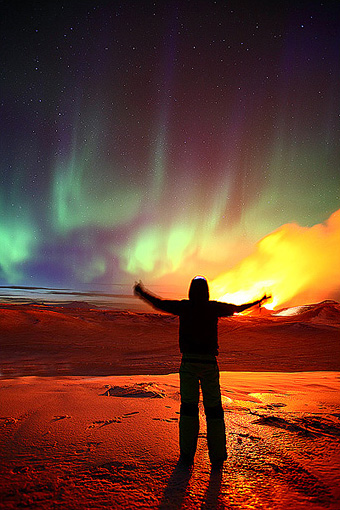 Albert Jakobsson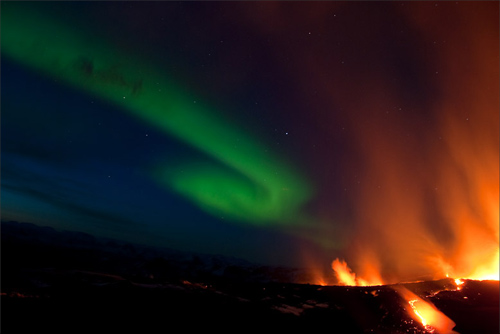 See more of Appleton's work at www.jamesappleton.co.uk. Jakobsson's portfolio is at http://notendur.hi.is/aj/.
[via GoDsGiMp (twitter)]