Judging from the look on his face, Bones Mello wishes his owner were locked up in a prison in a galaxy far, far away. The everso cute Italian Greyhound belongs to Katie Mello, a fabricator who decided dress her dog up as an imposing Imperial Walker from the Star Wars universe.
Have a look at some images of the fabrication process and final goofy result, after the jump.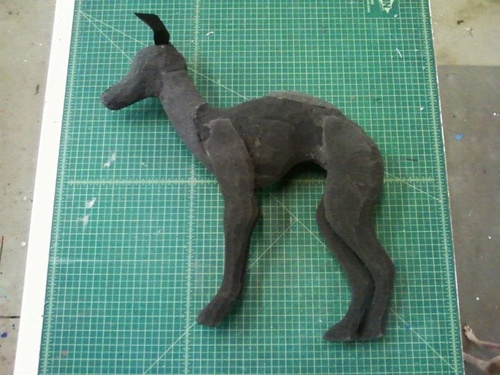 If you'd like to see more photos and make contact with Bones, he now has a Facebook page.
[via @GoDsGiMp]