Being different can be a difficult thing, and one can often feel alone in the world. Chris Gerringer explores this in his cute little series that shows one pop culture character as they empathize with another because they share the same fault. Whether it be a Storm Trooper and a Koopa Troopa sharing a fist bump for being expendable or Harry Potter and Batman down in the dumps about being orphaned, the common feeling is I Know That Feel, Bro. See the images after the jump.
Been Digitized
Orphaned Heroes
Wearing a Visor
Unintelligible Speech
Expendable Minions
Obsolete Technology
Genetic Experiments
Itty Bitty Living Space
Just Want a Heart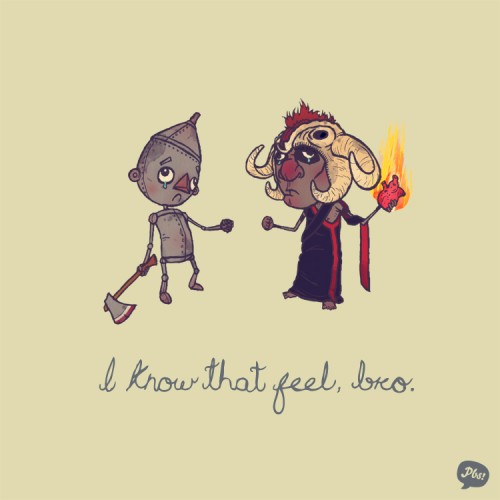 Being Green
See more such empathy on Gerringer's deviantART gallery.
[via Live For Film]