For those who might now know, a Lifesteam is an aggregated view of your life activities both online and offline which you can share across the social web with your web site's visitors. When you hang out with your friends in the real world, you talk about all sorts of things like the music you're listening to, the movies you've watched, the games you've played, the books you've attempted to read. Lifestreaming lets you create the stuff you've talked about in digital form.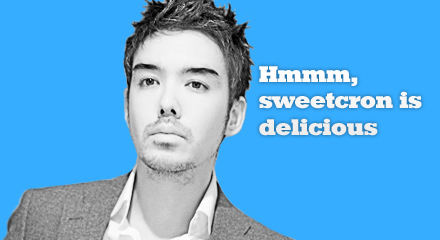 Sweetcron, designed by Yongfook, a freelance web producer based in Tokyo, gives you the tools to create your Lifestream, with automatic imports of you flickr photos and bookmarks; it had customizable themes, can be self-hosted, and is 100% open source.
Check out www.yongfook.com or locally-produced www.smaakit.co.za to see what Sweetcron looks like.
Sweetcron is in public beta. You can find the install files HERE; a Wiki with instructions to get you started can be found HERE.